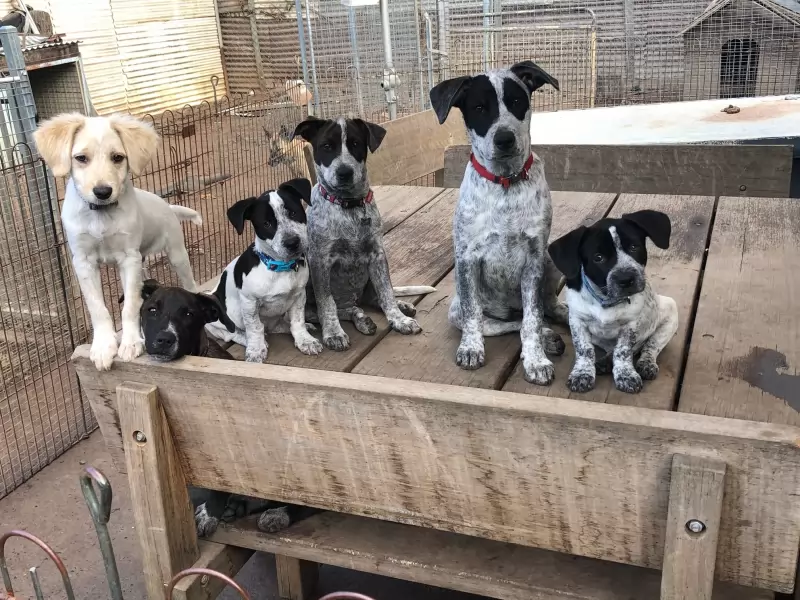 Introduction
Happy Paws Haven is fussy about who adopts the cats and dogs in our care, how they will be housed and cared for. The new owners commitment to training and enrichment is also key. They must be considered a part of the family and treated as such.

The adoption criteria is documented as a questionnaire and strictly adhered to. We do not adopt animals to people who rent unless they are long term rental at the same address and have landlord's written permission. We ask if they have thought about the attributes they want in the pet they are considering, ensuring their lifestyle, their environment, activity level, children's ages if they have any, other animals in the household matches the needs the pet. Are they prepared to train in the case of dogs, how much time the pet will be home alone, etc. We also talk about responsible pet ownership, fully fenced yards, enrichment plans and finally a vet reference.

The Process
Interested people who wish to adopt a new family pet from Happy Paws Haven must make an appointment by telephone before coming to the Sanctuary.

A discussion takes place in regard to the attributes of the animal they are seeking and questions are asked in regards to their current situation to ensure we have a suitable pet for them to meet. We have an adoption questionnaire which if not able to visit us must be completed prior to any further discussion.
This questionnaire is the basis and the key questions asked prior to arranging a visit. The Adoption manager may ask the same or similar questions when the prospective adoptees come to the Sanctuary to meet and greet suitable cats or dogs to check for consistency.

Contact details are taken and the best time is arranged for a visit if it is agreed. If there are no animals on site which would fulfil the attributes required or if the adoption manager suspects that the adopter has not been exactly truthful then no visit or adoption takes place. We are extremely fussy where the animals go and endeavour to make sure we make the best match possible for dog or the cat and the new owner to be, without which neither will be happy in the long term and there, has to be a long term commitment.