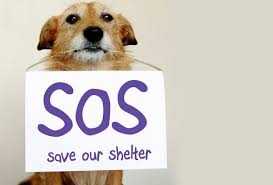 SOS Save Happy Paws Haven
For those out there lets join a prayer circle and pray for the good of the animals and the survival of Happy Paws Haven. This is a very critical time for us at the moment! Please DONATE help in the very worthwhile cause. The only non kill animal sanctuary between Newcastle and Tweed Heads!


Our BSB is 633-000 and the account No. is 130786031.
The Account Name is Happy Paws Haven.
The account is with the Bendigo Bank, South Grafton Branch.
A tax deductible receipt will be sent for all donations.
We would like your contact details for the receipt.
Name, address and email as a minimum.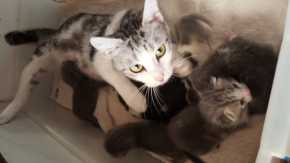 Please consider making a tax-deductible donation to help save animals now!
Please share with all your friends so we can furnish our new kitten house for our babies!

Last year your unwavering support helped us continue our no-kill mission—and rescue, nurture and adopt out nearly 200 homeless dogs, cats, puppies and kittens. Inc.
Your help has allowed us purchase, install and modify the kitten house. We have refurbished the cattery! installed new dog facilities, we are furnishing our kitten house! We need to buy some scratching posts and climbing trees. Please help!
Your charitable donation will help us continue the critical hands-on work we do for the animals that come through our doors each day.
Please make a generous contribution today and together we will further our no-kill work in 2018 and well into the future.



We have already reduced our intake significantly!
We have no plans to increase numbers at all.
We will not rescue or accept any more cats until we have at least achieved our goal!
This will give us the opportunity to rebuild a centre of excellence.
Happy Paws Haven desparately needs your HELP Please

Every day thousands of cats & dogs in Australia are abandoned or surrendered. Those in who come into our care are given safe haven until they find a new home no matter how long that takes.





Be a Happy Paws Haven Super Hero!






Due to your generosity, we were able to rescue just over 200 cats and dogs. We desexed them all, vet checked them all, vaccinated them all, made sure they were regularly treated for parasites, and protected against heartworm bearing mosquitoes. Every one of them visited the vet at least once.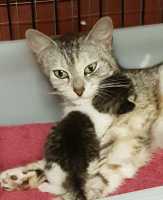 All our fur babies were fed with premium grain-free holistic kibble to ensure they receive the best nutrients they needed to give them a foundation for rehabilitation ready for their new homes. With your help they were socialised and loved, so they were no longer afraid of people and became more affectionate. They played with others of their species again so they were better prepared for their new homes.

It costs us $10.20 to provide a day's care (shelter, food, veterinary care) for a homeless pet in our sanctuary. It costs us an additional $15 per month or 50 cents per day per animal in our care to protect them from fleas, mites, heart worm and all intestial worms except tapeworm. Every 3 months we give the dogs all wormer tablets and the cats Profender as required by their weight.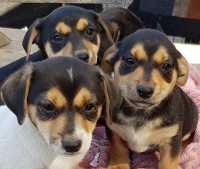 We have a problem we need your help to continue.
We get so many requests for help but we just cannot help everyone!
We have limited resources so have to manage our intake with our capacity to care!





Please help us help the animals and make a difference

We need to clear our outstanding accounts urgently by the end of this month if possible, particularly our vet bill for January is $8916.00, and we only have until the end of this month to find the money! We need to pay February's vet bill too, $12048.60 by the end of April.

Thanks to Your Help, this is what We have achieved this Year
Noeleen's Story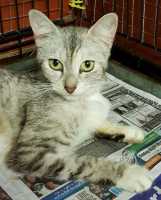 In beginning of September 2017 a beautiful cat called Noelene was bought in as her owner had abandoned her when they moved. New people moved in with a dog and were afraid for her. She is a very beautiful loving friendly young lady slightly underweight. We suspected she might be pregnant and turned out to be. On October 2nd she gave birth to five beautiful kittens. We were feeding her special mother and baby kitten food, giving extra supplements to help her but the babies took so much out of her that she had to go into hospital on a drip for a few days so that her body could recover. She had a very low PCV and at times we thought she would not make it. When returned, she was welcomed by her babies and recovered nicely. Now her beautiful kittens are in the kitten house but she is still in the house, she is very loving but prefers a quiet environment rather than being in thhe cattery.
Sullivan's Story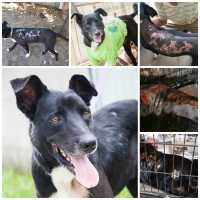 On one Saturday in the middle of December, 2017 late in afternoon someone surrendered a dog called Sullivan or Sulli for short, saying that they could not look after it anymore. They said it had hot spots so I was not too worried as we have had dogs before with hotspots and with the right treatment have cleared up quickly. The dog was beautiful loving gentle dog that would be a great companion to someone. They also said he was kept outside on a run for approximately two months as they had no fencing. These were not hot spots but third degree burns. I took the photos and rang the vet, gave him some anti-inflammatory pain relief and an antibiotic as prescribed. The next morning at 0800 he was at the vet clinic, not long after in theatre under a GA being cleaned up. He has been through a long healing process and is such a beautiful natured dog with a wonderful loving playful temperament, he is just amazing to say the least and is now ready for his new home. The burns are healed and the fur is growing back and he is a very special man. Highly intelligent as Border Collies are, active, inquisitive and ready to ride in your car whereever you chose as long as he can come too! He is like all our animals desexed immunised microchipped and regularly treated for parasites and heartworm.


Just this year alone, with your help, we have already de-sexed 53 cats and dogs, given 9 dentals and 129 C5 or F4 vaccinations to dogs and cats. Due to your wonderful donations, we have been able to give our cats and dogs the care they require enabling them to go to loving new homes. We vet check all our animals as soon as possible after they arrive and treat them medically as required.

On average we spend $1200/week on food, approximately $1400 - $2200 per month on parasite control depending whether it's a worming month or not, every new animal is micro-chipped as they arrive, wormed, treated for heart worm and de-flead. Nor does it include any maintenance we need to do on the animal enclosures or yards etc.

We are only taking in animals in crisis now, due to our shortage of funds. We balance our intake with our rehoming rate and our capacity to care based on our funding and cash flow.

Please help us to help these animals in need
We urgently need your help to meet a shortfall in funds so that we can continue to care for every animal that turns to us for help.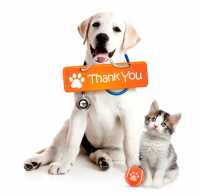 Thank you for taking the time to read this. Please make an urgent gift now!
When you donate to the Happy Paws Haven today, you are helping us continue the good work that we are doing. From emergency rescue, animals in crisis all the way through to adoption, we are there for animals every step of the way. Please make a gift right now and ask you friends to do the same

We are looking for people who would like to sponsor a task and in return we would happily put your name on the item or ask you to name it for us.
We have a policy to minimise our impact to our natural environment!
we plant approximately 50 native trees and srubs each year

we use tank water for all our clean water needs

Grey water goes back into to ground

Solar power

Solar hot water

Recycled newspaper for litter
​
Please donate to help us care for the animals and help them to find new homes!
All funds go directly to the welfare of the animals