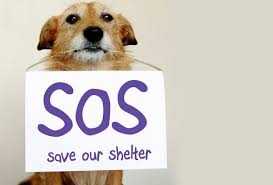 SOS Save Happy Paws Haven
For those out there lets join a prayer circle and pray for the good of the animals and the survival of Happy Paws Haven. This is a very critical time for us at the moment! Please DONATE help in the very worthwhile cause. The only non kill animal sanctuary between Newcastle and Tweed Heads!


Our BSB is 633-000 and the account No. is 130786031.
The Account Name is Happy Paws Haven.
The account is with the Bendigo Bank, South Grafton Branch.
A tax deductible receipt will be sent for all donations.
We would like your contact details for the receipt.
Name, address and email as a minimum.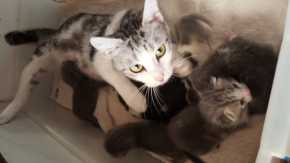 Please consider making a tax-deductible donation to help save animals now! We need to modify and furnish our new kitten house!
We have two litters in foster care that have no where to be at Happy Paws Haven because our kitten house is not ready!
Our BSB 633000 Our account is 130786031, Our Account name is Happy Paws Haven.
Please share with all your friends so we can finish our new kitten house for our babies to be!

This year your unwavering support helped us continue our no-kill mission—and rescue, nurture and adopt out nearly 200 homeless dogs, cats, puppies and kittens. Inc.
Your help has allowed us purchase and install the kitten house but we still have some to go. We have refurbished the cattery! installed new dog facilities, we just need to modify and furnish our kitten house! Please help!
Your charitable donation will help us continue the critical hands-on work we do for the animals that come through our doors each day.
Please make a generous contribution today and together we will further our no-kill work in 2017 and well into the future.



We have already reduced our intake significantly
We have been working hard to get this done!
We have no plans to increase numbers again at all.
We will not rescue or accept any more cats until we have achieved our goal!
This will give us the opportunity to rebuild a centre of excellence.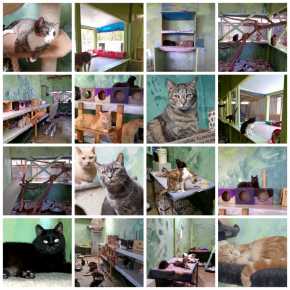 For our Cats;
The cat balconies have been replaced

The kitten House has purchased and installed, we now need to modify it, install balconies, kitten boxes, shelves and a climbing wall, get new litter trays, making it ready for them to move in!

The old kitten house has been made into our food storage facility

The refurbishment of the main cat house has been completed.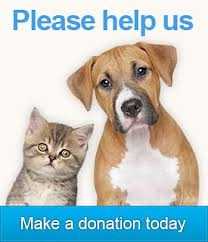 For our Dogs:
We have removed all the remaining dogs from down near the caretakers house on our new property.
On our new property, we have two double stables, a triple stable and two single stable areas to be totally renovated so that the dogs have comfortable, hygienic, insulated and ventilated accommodation.
​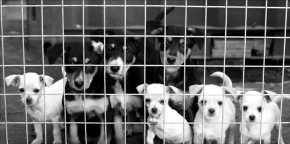 We are looking for people who would like to sponsor a task and in return we would happily put your name on the item or ask you to name it for us.
For example:

We need donations/funds urgently to complete this work.
Please help us achieve these goals,



Please donate to enable us continue to care for the animals and to find them new homes!
​
We have a policy to minimise our impact to our natural environment!
we plant approximately 50 native trees and srubs each year

we use tank water for all our clean water needs

Grey water goes back into to ground

Solar power

Solar hot water

Recycled newspaper for litter
​Please help us acheive these goals,
Please donate to help us care for the animals and help them to find new homes!
Remember we don't have paid staff and we are all volunteers.
All funds go directly to the welfare of the animals
We are running out of funds and we really need your help!