Please help us finish our Kitten House now!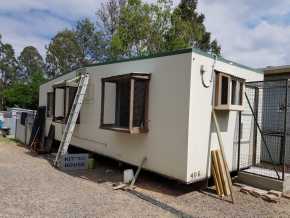 We are running out of time! We are asking for your help please again to finish our kitten house!
We have paid for the building with your help! Thank you!
We have laid the footings with your help! Thank you!
It has been delivered! Thank you!
We are in the process of modifying it with Terry's help which has been wonderful! Thank you all very much!
We need come up with $5000 to finish our kitten house! Please help!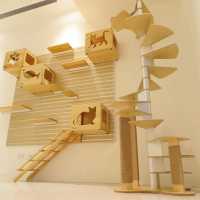 We are modifying the windows and the doors, build a safe entry and some stairs. We need to furnish it with beds, litter trays, places to climb, places to play and places to be!
And maybe even a cat wall like this??
We only have a few weeks to get it done as summer is here!
So, we urgently need your help now more than ever. We are so close but so far away.
Please help us get there! We really need your help!


Our Kittens urgently need a place to live and play! Together we CAN do this!
They deserve the best as they didn't ask to be here, but they are here at no fault of theirs or Happy Paws Haven's! We want to do our best for them while in our care.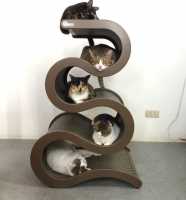 We need your urgent help to finish this special place for them!
Please become the kittens Happy Paws SUPERHERO!
Dig deep, share with your friends and TOGETHER let us make this happen now!!

Thanks to You and your Generosity!
Please help us do this too!

e urgently need your help to finish our kitten house now!
There will be a separate adoption viewing area too!
Everyone who has donated will be invited to our opening to thank you for your help!
Everything is nearly ready to go! We just need some help to finish this special new kitten play area!
Please help us finish our new kitten house!


You have helped cats and kittens already, we thank you so very much for your gifts. We would not have gotten this far without them BUT we need your help to finish! Please share with your friends so that we can install our new home for our babies to be! All we ask is that each person to donate a dollar or two!
Please when you make your donation, please, please consider a regular monthly donation and become a Happy Paws Haven Super Hero too!.


Become a HappyPaws Haven SuperHero!